Adapting to the needs of schools during the pandemic
Overview
A collaboration with Health Education England (HEE) working across the North East and North Cumbria, to adapt the Why Care?  live event delivery model into an online resource.
Why Care? Online features a mix of fun actor scenarios, facilitated discussion and dynamic activities. It delivers the identified learning outcomes from Why Care? to the target audience while schools are unable to host a live performance due to the COVID-19 pandemic.
"It's very user friendly and I really like that the students  are getting the same show idea (just virtually!)"
Jacqui Hutchinson, Director of Careers, Nicholas Postgate Catholic Academy Trust
Solution
Why Care? Online is a 50-minute engaging digital learning course. It is designed for Year 8 students and can be set up by teachers as part of the careers curriculum for Key Stage 3.
To accommodate the changing needs of schools due to COVID-19 restrictions and closures, two versions of the online program were created:
Home learning – students complete individually at home
Class-based learning – students complete as a whole-class activity led by a teacher
The programme raises awareness of the 350+ jobs within the healthcare sector, as well as possible routes into the NHS. Helping young people to explore the opportunities available and the benefits a career in healthcare has to offer them.
The digital learning journey is mainly through video, which is complemented with interactive challenges, quizzes, and surveys. Filmed scenarios follow the story of three credible Year 8 characters – Rosie, Lily and Noah as they take part in a game show, hosted, and facilitated by friendly host, Declan.
All films and online materials are presented in a way that young people can relate to. Using humour, popular culture, and drama to create an inviting and entertaining learning atmosphere. This motivates students to think about how they learn, future goals and the importance of doing well now while at school. Likewise, students can explore the many and varied progression routes into FE and HE as well as the potential benefits of working within the NHS.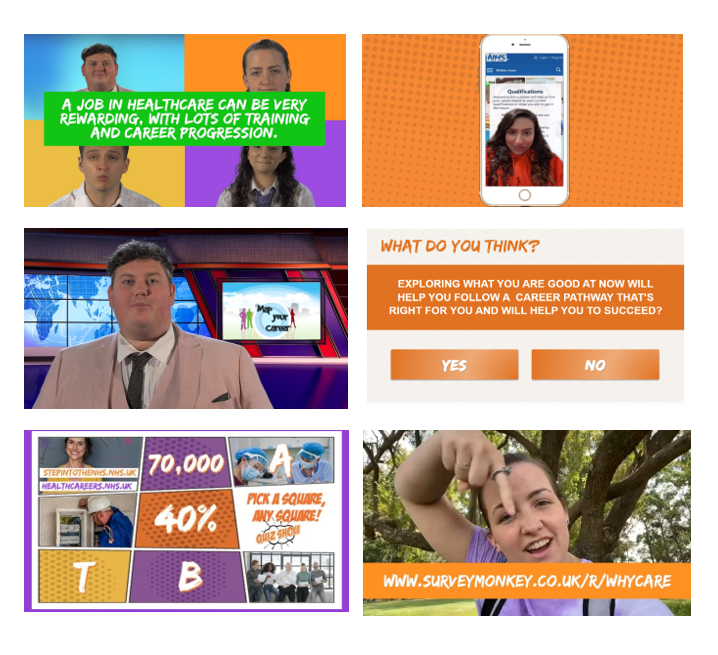 "It was amazing. I really enjoyed it and now I'm thinking of jobs I would like in the NHS. It showed me I don't have to be the smartest person in the world to help change lives for the better. Thank you Why Care eLearning!"
Student, Heworth Grange School
A Teacher's Guide was created and contains everything schools need to know about using Why Care? Online and how it works so that students get the most out of the learning experience.
Results
During the Spring / Summer term 2021 118 teachers from 49 schools accessed Why Care? Online with approximately 8591 students taking part:
97% of students questioned rated Why Care? Online as excellent (17%), very good (44%), or good (36%).
95% of teachers questioned stated Why Care? Online is something students can enjoy and learn from.
63% of students questioned stated they were more likely to consider a career in the NHS (26%), a lot (37%), a little.
Why Care? Online has been well-received with positive feedback. Teacher's comment on the eLearning programme as an excellent way to deliver essential careers information about routes into the NHS. As well as being complimentary about the level of participation and engagement. Additionally, post programme surveys highlight a great awareness and knowledge around key learning objectives. Following delivery of Why Care? Online 90% of students correctly state that there are over 350 different jobs in the NHS and 68% students know that 40% job roles in the NHS are non-clinical. Also, 63% of students can identify that Apprenticeship, Traineeship, Cadet Scheme and Degree are all routes into a job in the NHS.
"We did it with all Year 8 classes and they thoroughly enjoyed it. The class really enjoyed the game format and liked how cheesy it was as it made them really engage!"
Rachael Hardcastle, Careers Lead & Teacher of Science, Carmel College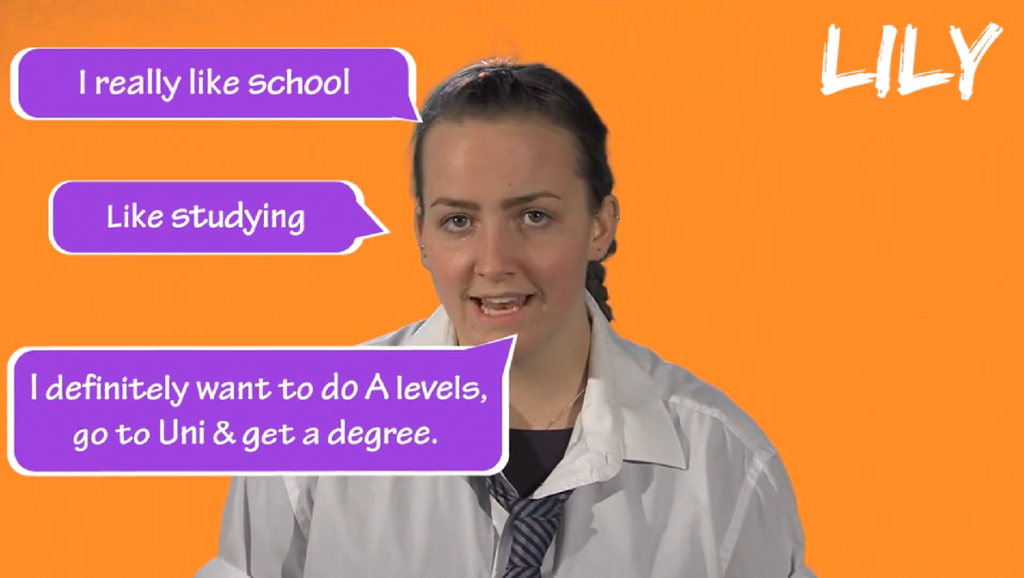 Teachers say the online course is an excellent way to raise awareness of the range of career opportunities and different routes into the NHS. They believe it is a beneficial adaptation of the live performance model. They consistently identify the quality and user-friendliness of the resource, multimedia, and high engagement as having a positive impact on the students. All of which helps reinforce the key messages and allows students to understand and assimilate the learning into their own behaviour and attitudes.
"The Why Care eLearning programme is a really fun way to get pupils thinking about NHS careers and pathways and the website is really straight forward for all pupils to access regardless of ability."
Simon Wareham, Director of Careers & PSHE, Southmoor Academy
If you like the sound of this project and would like to know more about it please drop us a line.