Walter Smart and Friends

Overview
A partnership with The Water Conservancy  to create a live theatre water education incursion for primary schools across Australia; Walter Smart and Friends.
This fun, pantomime style performance and interactive follow-on workshop compliments key aims of the K–6 Australian Curriculum for Science and HASS. While linking perfectly with the emphasis on sustainability as a priority for study across all learning areas and subjects.
Solution
Designed for the whole school, the energetic multimodal program features a high-end pantomime performance with songs, comedy and multimedia. This ensures visual and auditory engagement, plus heaps of interaction to consolidate learning. These elements combined appeal to all learning styles, helping make key water efficiency messages more memorable. The program leaves primary students with a positive can-do attitude, motivated to make changes to how they use water themselves.
Overall students enjoy the interactive experience which educates them about water conservation in a way that increases engagement and learning outcomes. It shows children how we use water and how wasteful we can be. As well as how we can make small changes to help protect the environment and help manage water for future generations.
Follow-on resources help embed key learning outcomes
"Thank you for what was obviously a very well researched show which really connected with the kids and I think will be remembered. The follow-up materials are great also!"
Teacher Chancellor Primary School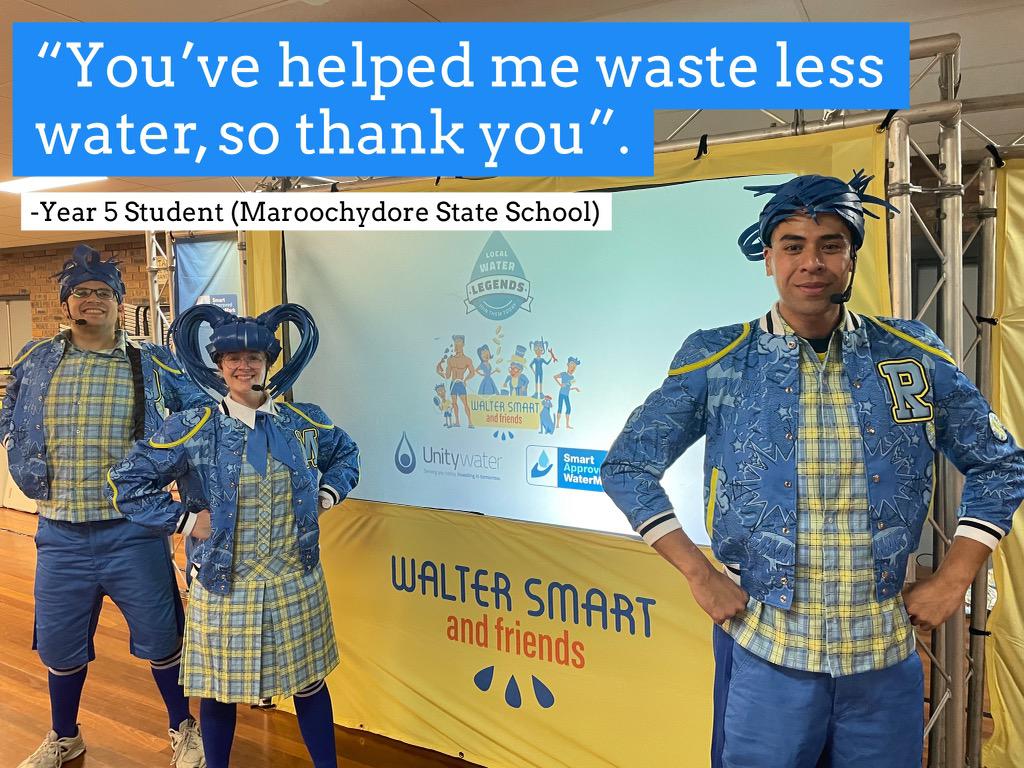 Results
To date we have delivered to approx. 20,000 students in schools across Queensland, Tasmania and Regional NSW. Teacher and student evaluation across all states is unanimously positive.
100% of teachers questioned rate the performance positively
100% of teachers questioned state that the performance was pitched at the right level for their children.
100% of teachers questioned state the performance linked directly to the curriculum.
100% of students questioned rated the performance positively.
99% of students questioned state they will talk to people at home about what they learnt:
Where water comes from. 98%
Why we need to save water. 97%
How to save water. 100%
What things we should and should not flush down the toilet. 100%
"Well done crew! It was brilliant. Very interactive. Great delivery of facts through words, songs, acting and video. Loved the quiz to consolidate learning."
Teacher Peregian Springs State School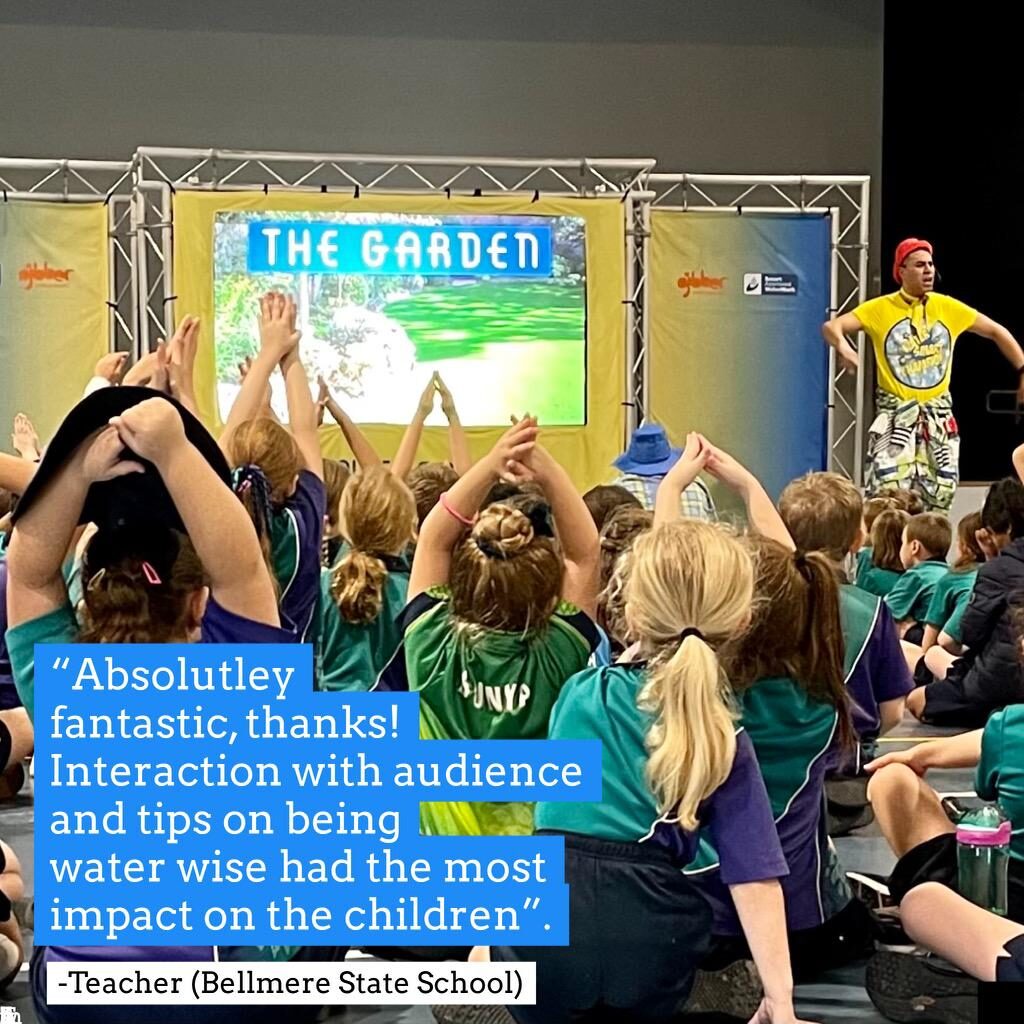 At the end of the program, students love to answer questions about saving water, demonstrating they understand everything they've learned. From turning the tap off when brushing their teeth to taking shorter showers and everything in between. It's clear that they have greater knowledge and mindfulness about how to use water wisely. They leave with a positive attitude that what they do can make a difference. What's more, they are eager to pass on the information and tell others all the simple ways they too can use water smartly.
"If we work together, we can make a difference for everyone by shorter use of water. Amazing performance. Very Good. I learnt about water and had fun."
YR 6 Student, St Paul's Lutheran Primary School
What's next
Water is a precious resource. We understand how important it is to life on earth and the communities we live in. We are proud of our partnership with The Water Conservancy and partners whom help us support learning in the classroom.  Our water efficiency program is easily adapted to include your key messages. 
If you would like to know more about our water efficiency incursions please get in touch. You might also like to take a look at our other education programs.