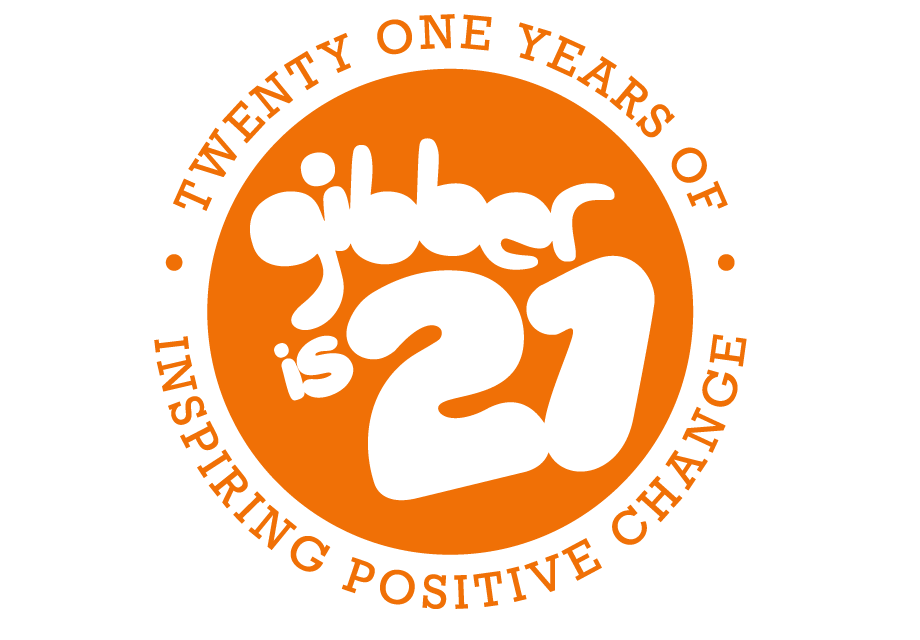 Over two decades of inspiring positive change
This year Gibber celebrates 21 years in business. And while things aren't going the way we or anyone could imagine so far this year, we are optimistic that the other side of COVID-19 will be full of exciting new opportunities for us all.
Thank you to our valued customers who support us and the talented actors and creatives who help us to inspire positive change. Bringing messages to life and delivering award-winning results.
Over the next 21 days, we will look back through the Gibber archives and share some of our many highlights. From the Theatre in Education and Drama Based Training we produce, to the inspirational organisations and people we are lucky to work with. We want to showcase all the hard work, fun times, and happy memories where together we strive to make a difference.
We look forward to coming together in the future. When we will deliver memorable messages, leave everyone feeling positive and inspired and ready to take action. It's what Gibber do best.
If you have any special Gibber moments, a funny story perhaps or an old photo or video we would love to hear about them or see them. Please send them to hello@wearegibber.com or share them on social media. Remember to tag @WeAreGibber and add the #Gibber21 hashtag.
If you want to catch up on some of the recent projects we've been working on check out our schools and business pages.