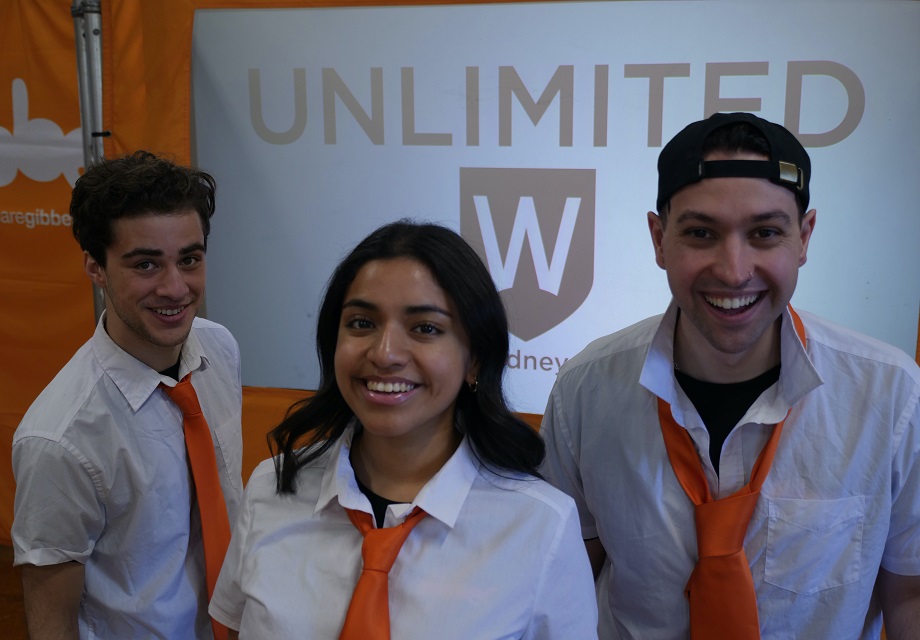 An aspiration raising incursion
Gibber Educational's long-running widening participation program with Western Sydney University has been restyled, revamped and rebooted for 2022.
With over 300,000 Australian high school students participating to date.
The interactive school incursion has been raising aspirations and helping students understand the benefits of Higher Education since 2013. Promoting viable career pathways and the routes into University as an achievable option for anyone and everyone!
Based on feedback from students to align with their thinking and to enhance the overall educational experience, this year's incursion is jam-packed with facts, fun and even more interaction.
Firstly, there's a brand-new name: Unlimited. Along with an up-to-date punchy script, interactive songs, and motivational films to engage, inspire, and inform students about the different progression routes into tertiary education.
"I loved the quiz, with all the facts and interaction, it's a really fun way to learn about higher education!"
Student Liverpool Girls, High School
Forty schools across Western Sydney will be the first to see Unlimited in August and September this year. For further information about the availability and the effectiveness of the program email gday@wearegibber.com