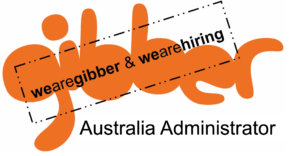 We are looking for a motivated, proactive, organised person to join our Australian team on the Central Coast.
Based in our Gosford office with the added flexibility of working from home, the successful candidate will play an essential role in ensuring Gibber's reputation for delivering exceptional schools programmes is maintained and built upon.
We are looking for someone whose primary role will be as the first point of contact for schools and to facilitate the teachers journey through our booking process. We know our Theatre in Education programmes are exceptional because evaluation tells us and that starts from the moment we contact a school to inform them of our offer. Teachers have busy working lives and we pride ourselves on making our process as clear, easy and flexible as possible. The Administrator will be at the heart of this process and will need to demonstrate patience, resilience and first class customer service skills.
Our new Administrator will need to be able to work well on their own to meet deadlines as well as supporting delivery teams of actors whilst they're on tour. The right person will have excellent communication skills and be proficient in using Microsoft Office  (Word, Excel, Outlook). This role is key to building trust with and engaging the teachers, laying the foundations for a successful tour and positioning Gibber as a leading Theatre in Education provider across Australia.
If you think you could be what we are looking for please read full job specification below and complete the application form. Applications need to be sent, along with a cover letter to Tim Watt. tim@wearegibber.com
Deadline 5pm 23rd September