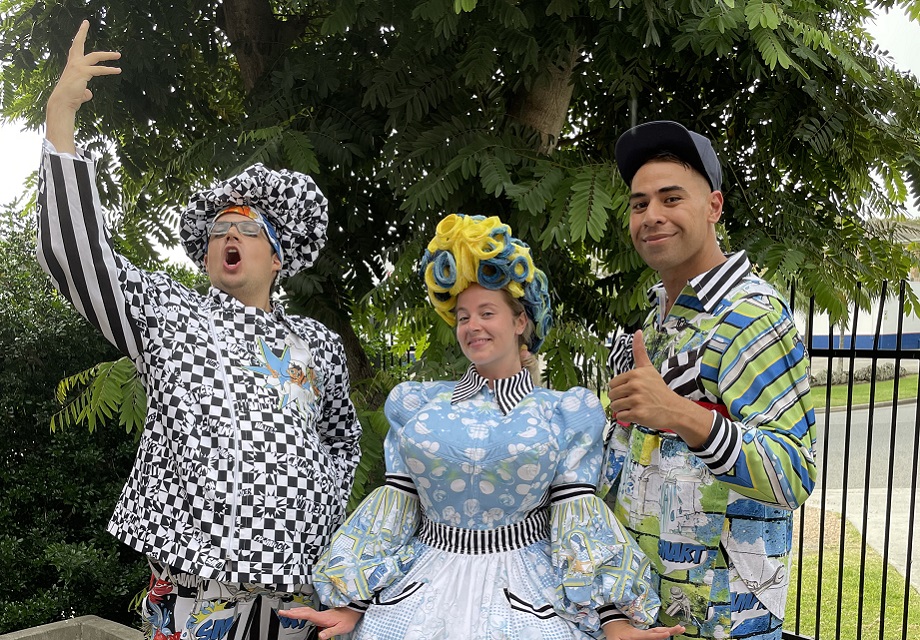 Presenting Walter Smart and Friends "Local Water Legends"
Thousands of primary school students will receive a lesson in becoming water wise, thanks to thanks to a pilot program sponsored by Unitywater in collaboration with Gibber Educational and Smart Approved WaterMark (SAWM).
Walter Smart and Friends is a fun and interactive performance that is coming to schools across the Moreton Bay, Sunshine Coast and Noosa regions in April and May.
Walter Smart and Friends supports Unitywater's 'Be a Local Water Legend' campaign which aims to encourage people to make small changes to help save water, which will save them money too.
Showing children ways to be water wise it will help Unitywater to reach their regional target of 150 litres per person, per day.
The high-energy multimedia production follows three students on their quest to become Local Water Legends. The trio learns tips from Walter Smart on how to save water around their homes.
Vicky Blackburn, Director of Gibber Educational says: "The children get to take part in a fun performance and workshop, where they learn all about the urban water cycle and discover the easy ways they can save water.
They get really involved and are keen to share the key water smart messages with family, friends, and the wider community. It all plays a part in helping to achieve greater water efficiency."
Keep up to date with Walter Smart and Friends and their journey by following the Gibber Twitter and Facebook feeds.
Discover more about our work in education by looking at our schools page.