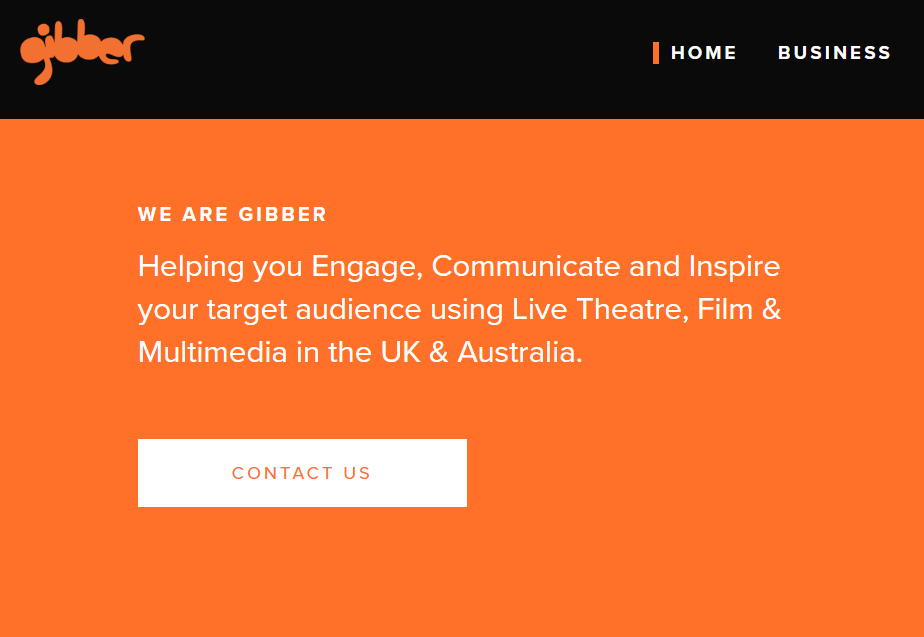 New Gibber website launches today.
It's been a long time coming and now the wait is finally over. We're happy to present our brand new website.
We'll be using it to showcase our work, share useful, practical tips and advice and update you with the latest Gibber news. Sound good?
You can find out how Drama Based Training can benefit your business.  How Theatre in Education helps you deliver learning objectives in a fun, memorable way. As well as see how a quality visual solution can communicate your aims and deliver results and how a live event can turn mundane, complex information into something dynamic and enjoyable.
Please take a good look around, share with your friends and let us know what you think…(good or bad, we want to know everything!)
Sign up to our newsletter to stay in touch with what's happening at Gibber.  We promise not to bombard you and only ever send things we think you'll be interested to know.
If you would like to know more about Gibber and how we can help you please drop us a line.