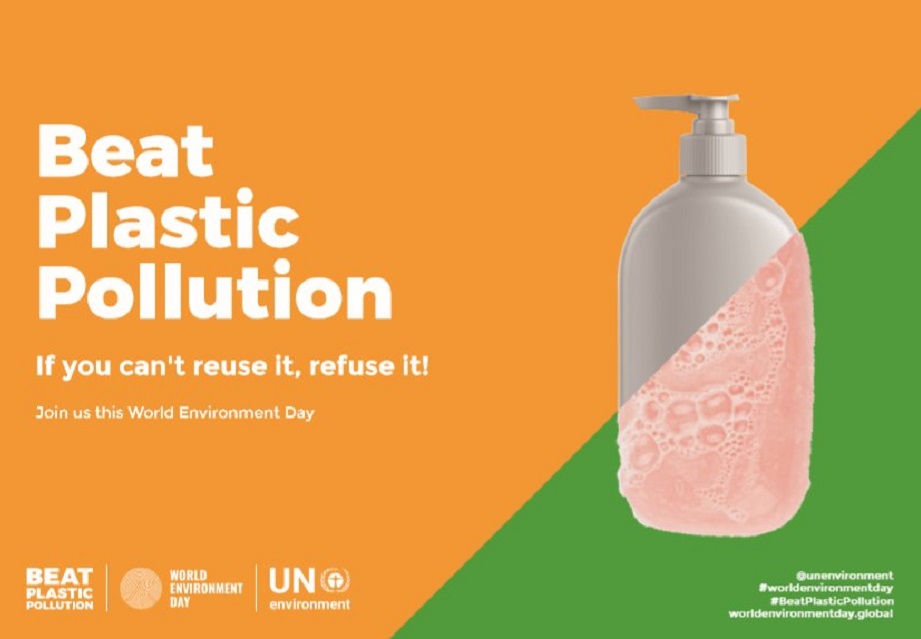 Beat Plastic Pollution
If you can't reuse it, refuse it.
"Plastic pollution is one of the biggest environmental challenges of our time, with statistics showing that there will be more plastic in the oceans than fish by 2050." (United Nations)
World Environment Day 2018 takes place on 5th June every year and the theme for this year is 'Beat Plastic Pollution'.
The United Nations' flagship day to promote worldwide awareness and action for the environment is described as the "people's day" for doing something to take care of the Earth.
It is vitally important that we all help to change the future now. There are a lot of simple changes we can make in our everyday lives to 'Beat Plastic Pollution' and help eradicate single-use plastic. For example, using reusable items such as a canvas shopping bag, coffee cup or a food container. You could event take part in a community clean up of plastic in a local public area. For a full range of ideas for how to join in, check out the World Environment Day online toolkits.
Whatever you decide to do this World Environment Day, no matter how big or small, remember that it all helps. Don't forget to share what you get up to on social media using the hashtags #WorldEnvironmentDay and #BeatPlasticPollution.
Gibber use Live Theatre, Film and Multimedia to help organisations reach their targets by raising awareness of key issues such as environmental education, in an appealing and engaging way. If you would like to know more about how we do this take a look at our case studies or please get in touch.