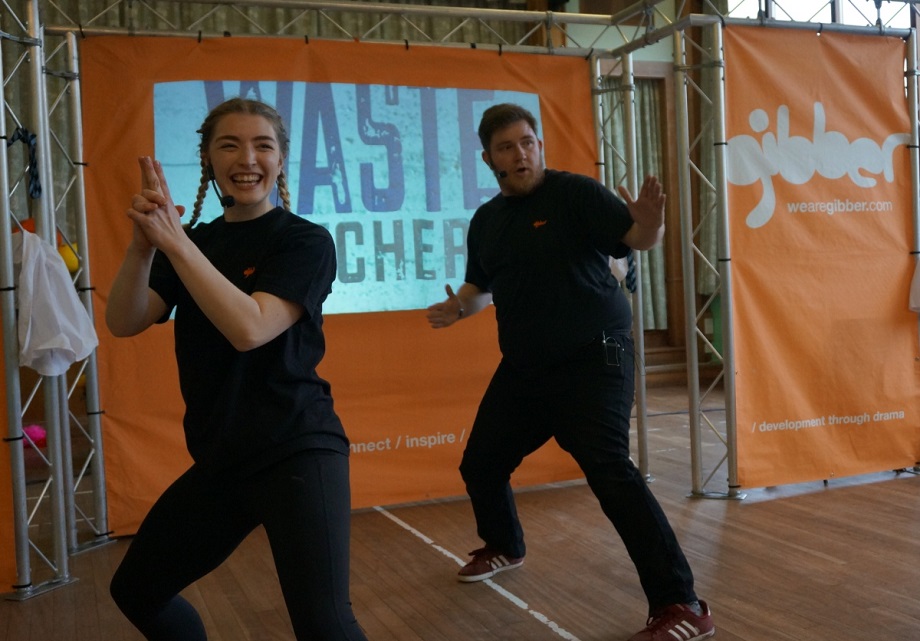 Reduce Reuse Recycle 
This January marks the 9th year consecutive delivery of our Waste Watchers Theatre in Education Programme for Derbyshire County Council. As Waste Watchers is one of our longest running projects, we've decided to pull together 9 key facts about the highly successful environmental programme.
The innovative Waste Watchers programme raises waste awareness and highlights the importance and benefits of reducing, reusing and recycling waste at school and at home.
The Waste Watchers performance and follow-on workshops are devised to compliment a number of National Curriculum areas, most specifically Geography, Citizenship, and PSHE.
The Waste Watchers programme has been developed year on year to increase participation and remain credible with our young audience.
Since delivery of Waste Watchers began in 2009, 277 performances have been delivered.
As well as, 752 workshops.
Approximately 44,000 pupils have taken part in the programme.
100% of teachers state The Waste Watchers is pitched at the right level for pupils.
98% of students would recommend The Waste Watchers to others.
90% of students state they are more likely to reduce reuse & recycle their rubbish having taken part in The Waste Watchers.
If you're looking for further information on recycling, for example which items can and can't be recycled, and the latest recycling news and tips then head over to the Recycle Now website.
Don't forget to read about Gibber's other school programmes and the work we do with businesses too.