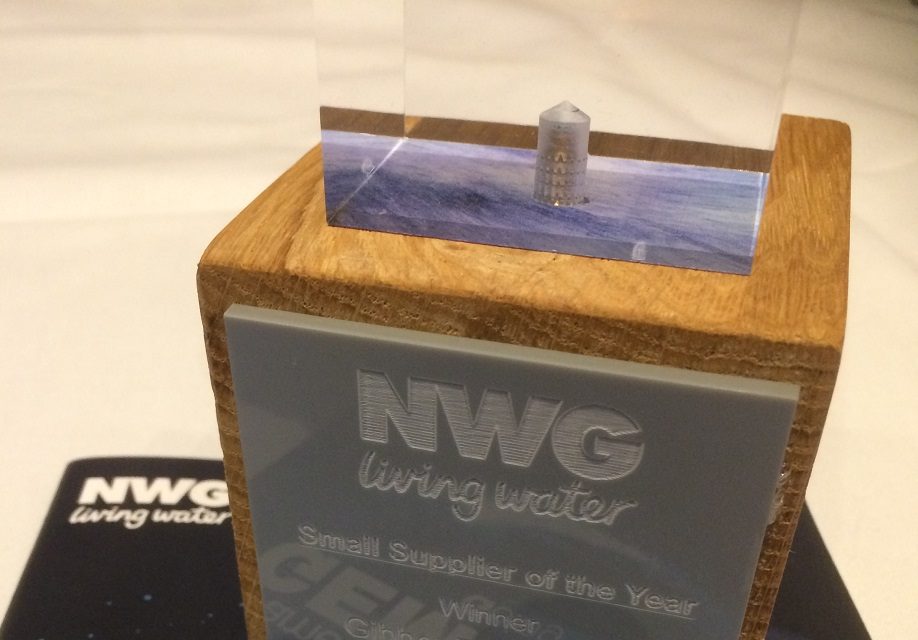 A striking award that means something.
It was a great honour for Gibber to recently win Small Supplier of the Year at the Northumbrian Water GEM 'Going the Extra Mile' Awards.
Well done to Northumbrian Water for organising a brilliant evening of celebrations which supported some excellent charitable causes. One that stood out for Gibber was social enterprise, Designs in Mind.
Designs in Mind is a studio of designer makers all living with mental health challenges. They design and make products for local retail, and working in textiles, wood, wire and glass, transform spaces with bespoke commissions. Through their work they aim to challenge mental health stigma and the predominant culture of low expectation which surround their makers.
For the 2017 Northumbrian Water GEM Awards, Designs in Mind were commissioned to design and make all the awards, of which there were almost 60. Eight people were involved through the various processes of creating designs, developing and making the final awards. For the makers working with purpose, with deadlines and expectations is really rewarding. Self-worth and confidence grows, and aspirations and possibilities for the future emerge.
Gibber were impressed with the beautifully crafted, high quality, eye-catching awards as well as the great work Designs in Mind undertakes. It is certainly an award that we are proud to have on display and we commend the organisation for the positive impact they have, inspiring and raising the confidence of those with mental health difficulties. Visit the Designs in Mind website for further information about the work they do or email catherine@designsinmind.co.uk