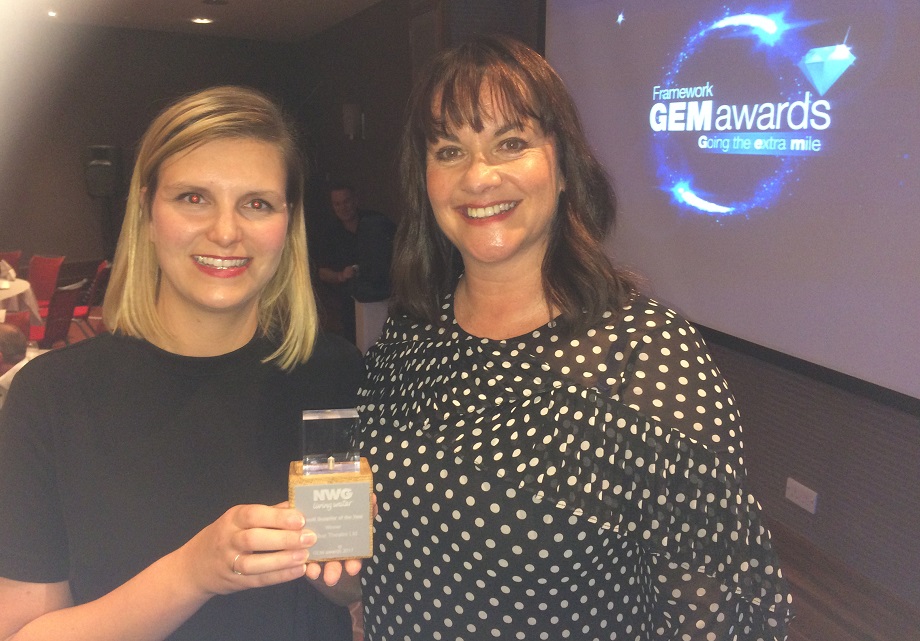 Small Supplier of the Year
Gibber are thrilled to announce we have won 'Small Supplier of the Year' at the Northumbrian Water GEM Awards 2017.
The 'Going the Extra Mile' Awards are part of Northumbrian Water's Supplier Recognition Programme. The sixth annual awards ceremony took place at the stylish Raddison Blu Hotel in Durham on Wednesday 13th September.
The Small Supplier of the Year award specifically recognises a small supplier that supports Northumbrian Water to achieve their vision, while improving their own company through implementing best practice.
Gibber were commended on our commitment to support NWG achieve their vision of being industry leading since the partnership began in 2016. We developed two Theatre in Education programmes that use live theatre, filmed scenarios and multimedia to communicate and deliver NWG's key objectives.
It was acknowledged that the programmes have effected real change in attitudes and behaviours. Raising awareness of how we use water, how we waste water and how small changes in our water using behaviour can conserve water, reduce blockages saving energy and money.
Gibber would like to thank Northumbrian Water for a fantastic evening and congratulate everyone involved. It was an extremely well-organised event and attendees enjoyed a fabulous evening celebrating whilst also supporting some excellent charitable causes.
You can read about our You've Been Flushed and Super Splash Heroes Theatre in Education programmes for Northumbrian Water. If you would like to know how Gibber can go the extra mile for you please get in touch.