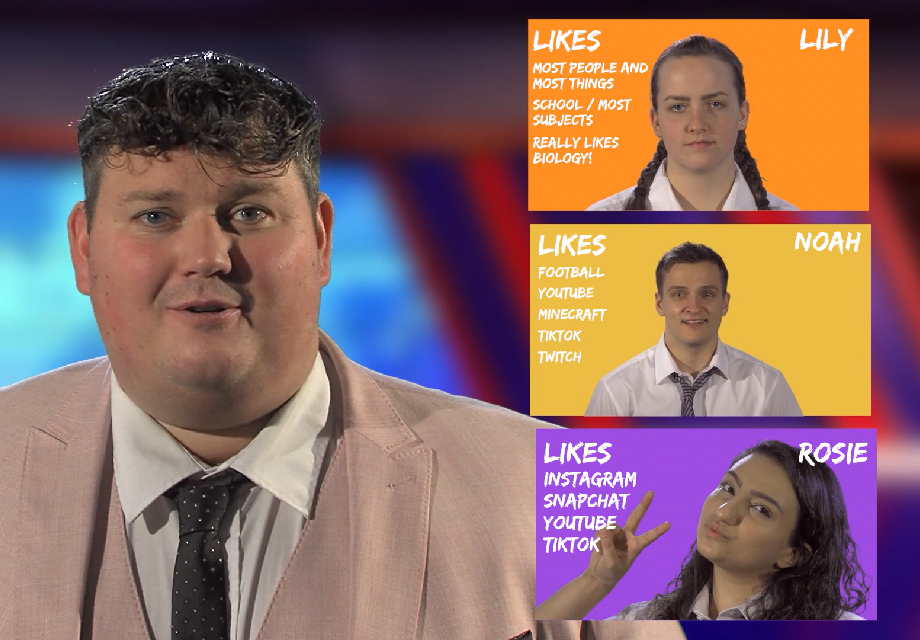 Interactive online resource promoting healthcare careers
An interactive eLearning programme promoting NHS careers opportunities to young people is the first course to launch on  Gibber Education Online.
Why Care? The Game Show is a high impact and fun digital learning course, commissioned by Health Education England (HEE) working across the North East and North Cumbria and created by Gibber Educational.
The valuable resource gives young people access to the fascinating world of healthcare. Where they will discover the diverse opportunities available for Britain's single biggest employer – the NHS. All in a COVID safe way, that is engaging and entertaining.
Following a successful trial, Why Care? will be offered for free to all schools in the North East and North Cumbria. It is designed for Year 8 students and Careers Leaders can gain access to the resource as part of the careers curriculum for Key Stage 3.
"It's very user friendly and I really like that the students are getting the same show idea (just virtually!)".
Jacqui Hutchinson, NPCAT Director of Careers, Nicholas Postgate Catholic Academy Trust
The online course follows on from the successful 2019 Why Care? live performance. 141 schools gave it 100% positive feedback:
"It is the most engaging and well-tailored careers education I've ever seen."
Teacher, Rye Hills Academy
Any schools who would like to sign up for Why Care? on Gibber Education Online please email sarah@wearegibber.com.
For some other education projects that inspire positive change check out our schools page.