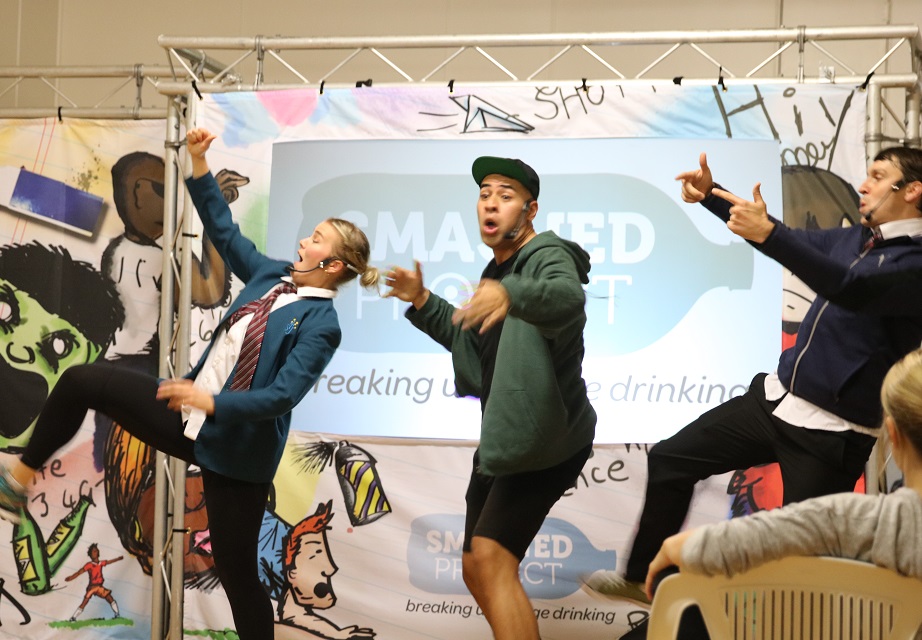 Exploring the consequences of underage drinking
Smashed Project Australia has officially launched! After months of planning and collaboration with our partners at Collingwood Learning, young people, actors and teachers; Smashed Project Australia, the educational theatre initiative, has kicked off in Canberra!
The tour has made a strong start – great energy, engagement and impact with positive feedback from students already flowing:
"Thank you for visiting our school – the play was so good, the actors were amazing and I learnt why it's important not to drink underage."
We can't wait to see how the rest of the tour unfolds as the team make their way to Sydney. Continuing their quest to inform and inspire young Australian's, encouraging them to make healthy choices.
You can track the Smashed Australia journey and keep up-to-date with the latest happenings by following Gibber Twitter. Plus, don't forget to check out the Smashed Project website for more information on this inspiring international program that is breaking underage drinking.