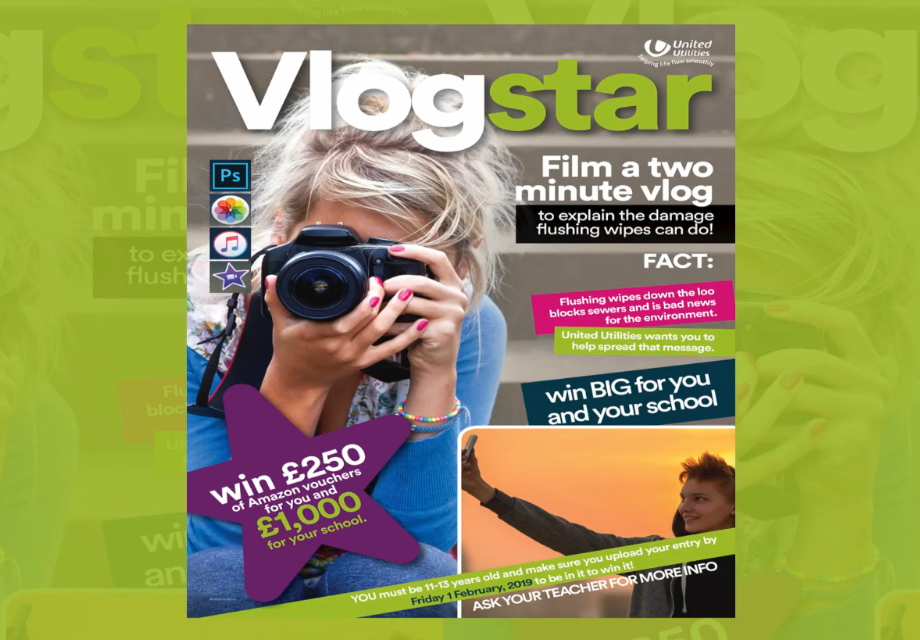 United Utilities Competition
Gibber are encouraging students from North West high schools to enter United Utilities competition: Think before you flush Vlogstars 2019.
The first Think before your flush theatre in education tour had an incredible response from all participating schools. Thanks to their collaboration, students that took part understand why not to flush wet wipes down the toilet, helping to reduce blockages and sewer flooding to homes, gardens, rivers and beaches.
With an increased knowledge of the negative impact of wet wipes students now can communicate what they have learnt, express their thoughts and opinions and enter United Utilities competition; Think before you flush #UUVlogstars 2019. To raise awareness of the issue in the wider community helping to protect and enhance our environment for future generations.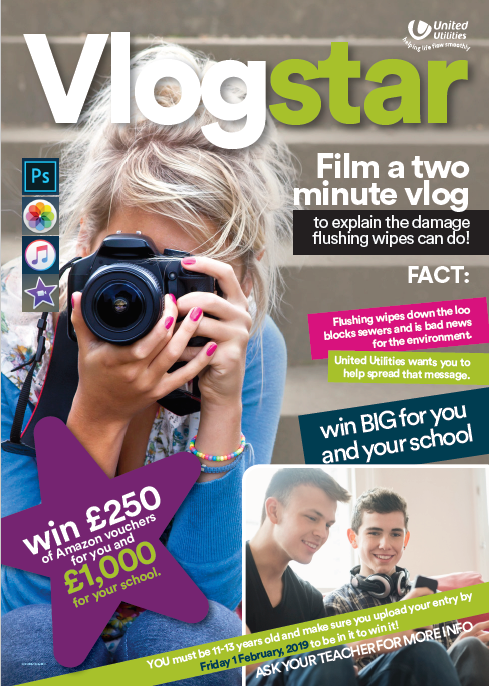 The prize is £1,000 for the winning school and £250 Amazon vouchers for the student. The closing date is Friday 1 February 2019. Please click to view the competition Terms & Conditions and for some useful vlogging tips visit the United Utilities website.
If you have a project that needs to reach and engage a young audience, Team Gibber can help. Please get in touch.