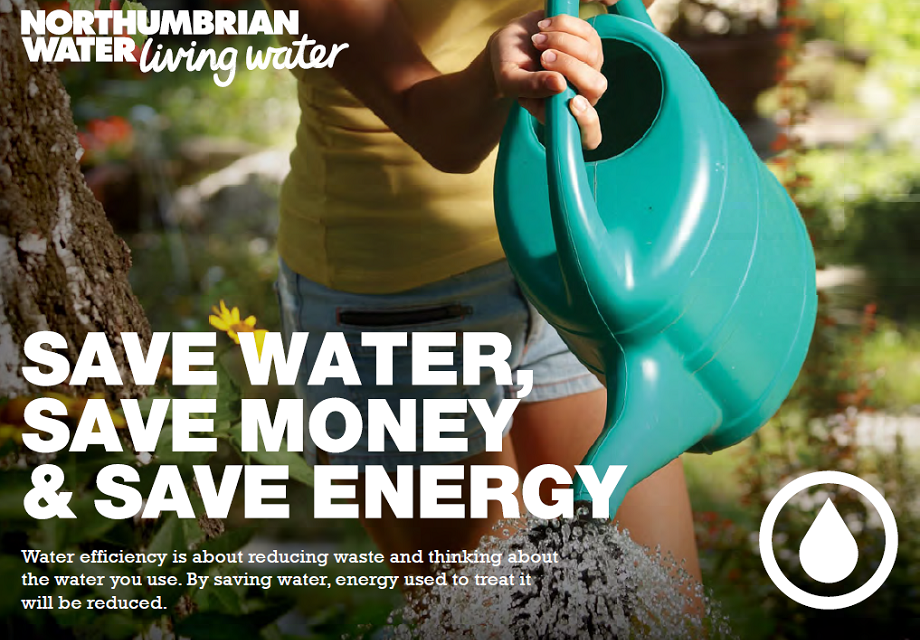 Every Drop Counts 2018 Campaign
Every Drop Counts is Northumbrian Water's largest water efficiency campaign. This innovative and wide-reaching project offers communities the chance to participate in a range of initiatives to help not only save water, but energy and money too.
Launch Event in Washington
This spring and summer Every Drop Counts is coming to Washington, Tyne & Wear. Northumbrian Water aim to help the community who are passionate about living sustainably through saving energy, recycling and growing.
The campaign was officially launched by Sharon Hodgson MP, for Washington and Sunderland West, on Friday 4th May 2018 at The Washington Millennium Centre.
Northumbrian Water's customers will be offered a completely free water saving visit from a qualified plumber. The visits include the installation of several free water saving products and is worth up to £130.
Alongside the free water saving home visits, Northumbrian Water will be running a number of events and initiatives with the local community including local school visits from the Super Splash Heroes. Super Splash Heroes is an interactive play and workshop that Gibber develop and deliver helping children to learn the importance of saving water.
School Competition to win £1000
The Super Splash Heroes are an important part of the Every Drop Counts water saving programme. To encourage everyone to get involved, Northumbrian Water are offering a prize to the Washington school with the most families that take part in Every Drop Counts. The school with the highest percentage of families taking part will win a prize of £1000.
The dynamic Super Splash team begin their tour of Washington schools on 21st May and hope to inspire thousands of youngsters to become water saving heroes!
You may like to read more about our work with Northumbrian Water and about our other Theatre in Schools programmes.