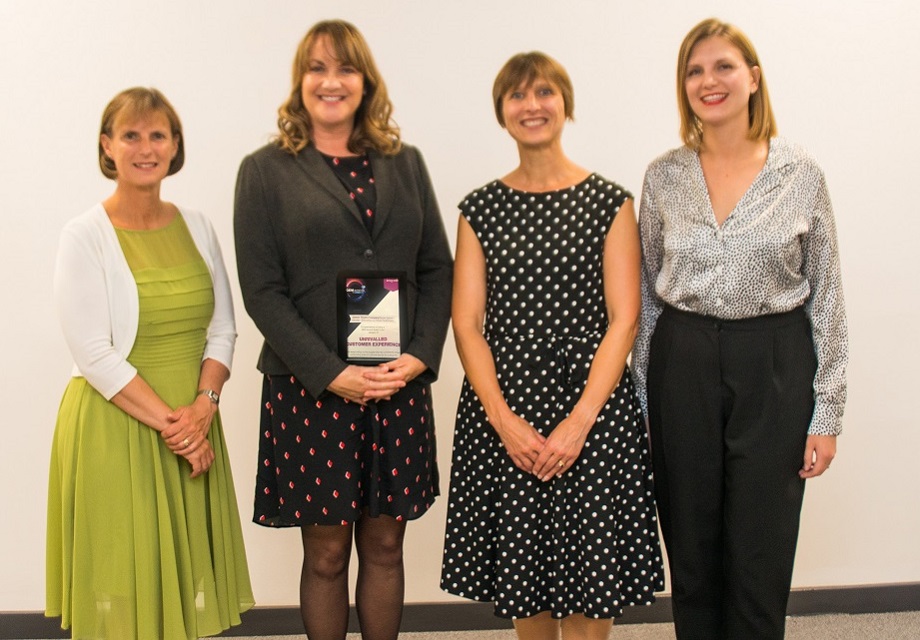 Going the extra mile 
It was an honour for Gibber to be recognised in the Northumbrian Water Group Supplier Recognition Programme; The GEM Awards 'Going the extra mile' 2019.
Unrivalled Customer Experience
Gibber were a finalist in the 'Unrivalled Customer Experience' category for our work developing and delivering the Super Splash Heroes schools water efficiency programme.
The innovative Super Splash Heroes Theatre in Education initiative has proven effective in educating future customers about the benefits of water efficiency. Providing primary school children, their families and the wider community with valuable information on how to save water every day and enabling them to change their water using behaviour.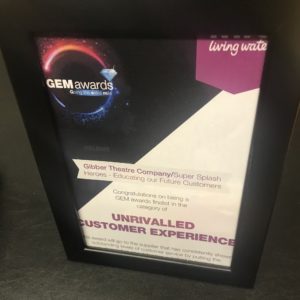 GEM Awards Ceremony
The 2019 award presentation ceremony took place on Monday 16th September 2019 at the Newcastle Eagles Basketball Stadium. It was a fantastic event celebrating the value the supply chain bring to Northumbrian Water Group.
It's also not the first time Gibber have been recognised in the celebrations. In 2017 we won the 'Small Supplier of the Year' category.
If you're interested in how Gibber can support with your organisations vision please drop us a line. You may also like to read about some of our other projects within schools.