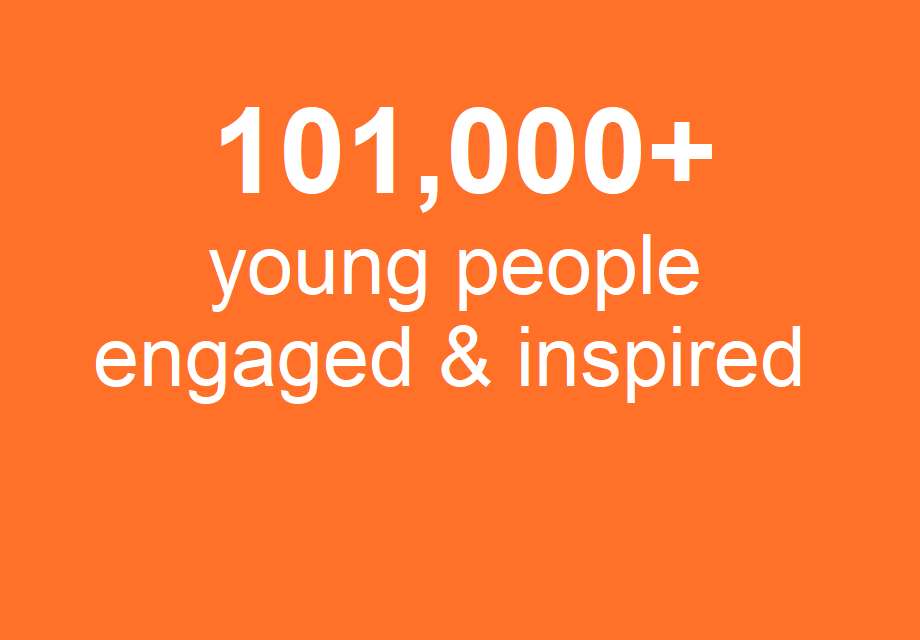 Helping organisations to connect with young people
As 2020 begins we're taking a moment to reflect on Gibber's 2019 which was an amazing year of schools engagement across the UK and Australia.
For over 20 years Gibber have been helping organisations to engage with young people in a way that interests them and gets the message across. 2019 was no exception. We continued to achieve a positive change in attitude and behaviour using our innovative theatre in education.
The Year Stats
101,000+ young people engaged and inspired.
616 performances delivered.
Across the UK and Australia. 
Partners and Programs
In 2019 we were privileged to work with forward-thinking partners both current and new, delivering bespoke educational learning programs that covered a range of important topics.
Sponsored by Diageo Australia as part of their commitment to reduce underage drinking and alcohol-related harm.
"Incredibly effective, very well produced, very engaging."
Middle Years Program Leader, Sunbury College
Since 2013 Gibber have worked with Western Sydney University to develop and deliver a widening participation program, Aim Higher. It inspires young people to broaden their education horizons and consider the benefits of  higher education.
"The performance was fantastic. I thought it was very engaging. It gave our students the tools and the knowledge to make informed decisions for their own future."
Ross Camilleri, Chifley College Dunheved
2019 was our 10th year working in partnership with Derbyshire County Council to deliver our environmental program The Waste Watchers. The interactive program format raises waste awareness and encourages students to proactively reduce, reuse and recycle the waste that they create.
"Thank you so much for coming into school. Your staff were amazing. They engaged the students in the performance and worked to keep them focus in the workshops. I can't wait to rebook you for next years performance."
Sally Bulmer, Heritage High School
A new program introduced in 2019. Working with Health Education England to provide an engaging drama-based performance to explore and promote the wide range of careers opportunities available in the NHS.
"I thought the whole show was flawless. The staff from gibber were great, the set up was great and the show was great. I would highly recommend the show to other schools and would be keen to welcome you back any time!"
Graeme Dunlop, Head of Business/IT & CEIAG, Kingsmeadow Community School
In partnership with Northumbrian Water Group we provide a Theatre in Education program that educates primary school children, their families and the wider community about the benefits of water efficiency.
"Thank you so much for such a wonderful performance. The children and staff were absolutely thrilled with the experience. It was exciting, age appropriate and had a very clear message and great learning"
Amanda Bennett, Headteacher, Seaton Sluice First School
Working in partnership with United Utilities to produce an educational program that inspires young people to stop flushing wet wipes down the toilet. As well as, raise awareness and encourage participation in the United Utilities Vlogstars competition.
"Absolutely fantastic session! Thank you so much for engaging and inspiring our students whilst considering their needs and interests."
Jenny Whitby, Teacher, Presfield High School
Collaboration is key
The key to Gibber's successful year is down to collaboration, a lot of hard work and inspired enthusiasm. Without the support and commitment to make a difference from our partners, schools, young people and talented actors we wouldn't be able to do what we do. A big Gibber thank you to everyone involved in making 2019 our most successful year yet! We are excited to work with you all in 2020.
Gibber is 21 this year
There is a lot in store for the year ahead as Gibber's 21st anniversary approaches. Stay tuned for celebratory news coming soon…
If you would like to find out how to achieve positive schools engagement in a way that is creative and fun we would love to hear from you.